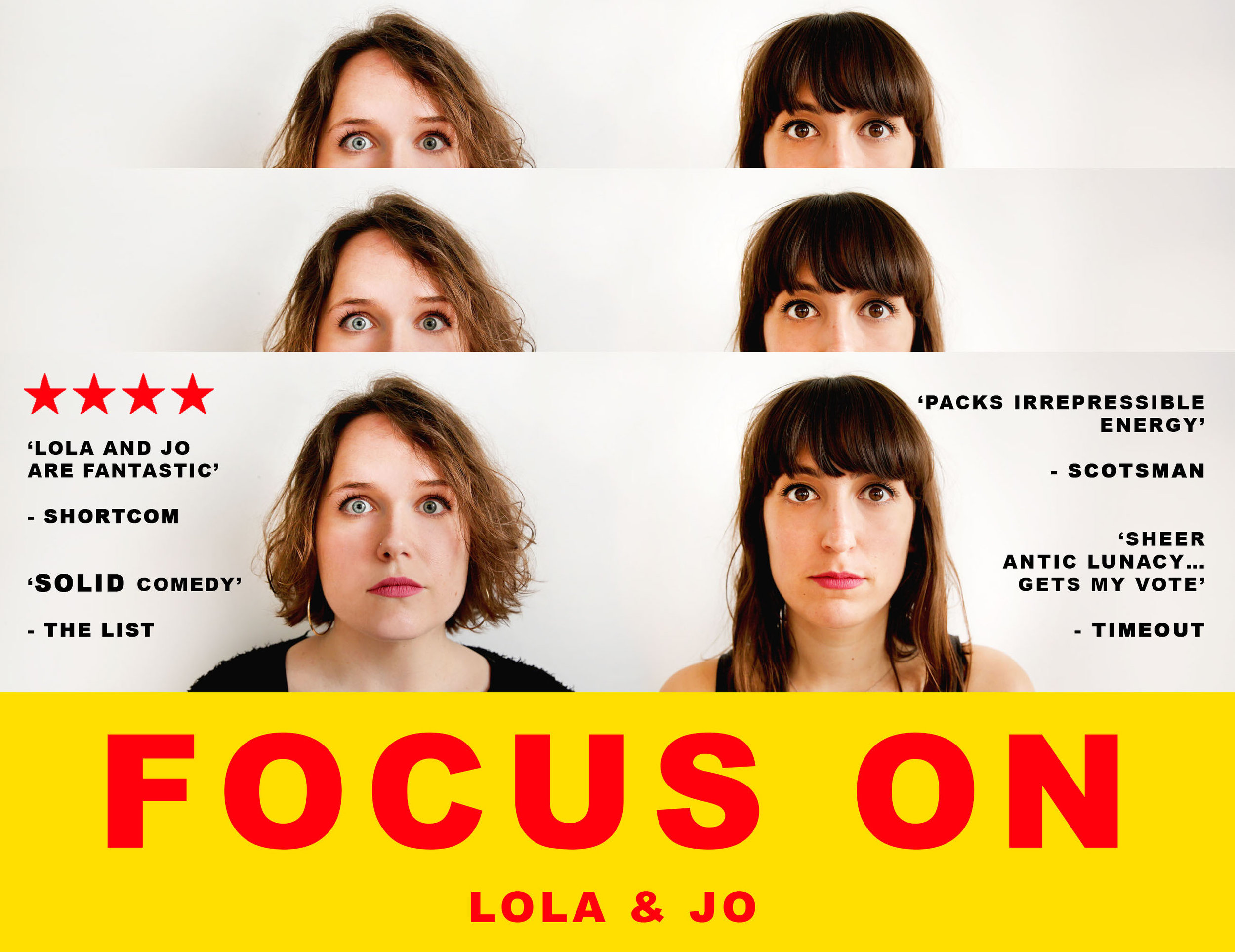 Are you an 18-80 year old, employed or unemployed middle-income earner, from an urban or rural area who shops online or in-store? Well, market research company Focus On need you.
Character comedians Lola & Jo attempt to turn a sketch show into a focus group to make sure the attention stays firmly on them.
Lola and Jo, ambitious members of Generation Anxiety, take a comical look at the unrealistic desire to tick all the boxes and become a successful millennial with adequate Instagram followers and just enough self-esteem to download the newest dating app.
FOCUS ON: LOLA & JO was at the Edinburgh Fringe 2017 at Just The Tonic Caves.
★★★★ "Raising the sketch stakes with masterful and insightful work" The List